Did you know Canada.. Toronto Representative Amanda headed out to the Made By Hand Show this weekend.
This past weekend, was the
Made By Hand Show
in Mississauga at the International Centre. I arrived at 11am (opening time of the show) and was shocked to find that the International Centre was hopping with people and cars. Parking was limited, so after quite the adventure in the parking lot, I finally embarked on my "Made By Hand" experience.
This show was definitely right up my alley! It featured over
150 Exhibitors
, all of whom had something special and unique to offer.
My girlfriend had given birth the night before, so I went into the show hoping to find a couple of things to bring with me to the hospital when I would get to meet her new daughter that afternoon. I was pleased to find a large variety of adorable baby accessories, clothing and toys. There was also soaps, jewellery, art, food and more to see! The huge variety of vendors was impressive. I could have easily spent a couple of hours walking up and down all of the beautifully displayed aisles.
The size of this show was perfect! It made for a fun mid-day outing.
I loved how the admission fee was only $2 and that all proceeds for door admissions went to
Crafting for a Cure
, a not-for-profit registered charity that looks for opportunities to insure children are having a positive experience when a hospital visit is necessary.
The Made By Hand Show was child friendly, although I was very happy to not have to navigate the crowds and displays with my "Mr. McGrabberson". There was even a clown who was making quite elaborate balloon hats. I was sad that I couldn't stay for Cinderella's grand entrance, but I'm sure that the children loved her!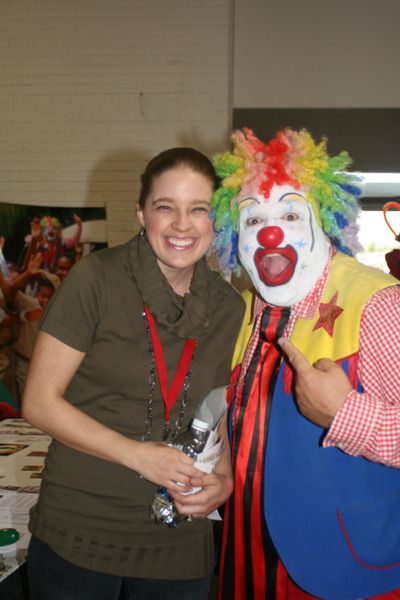 I walked out with a fun package for my girlfriend including a crocheted beaner hat from
Creative Canadian Designs
, a wash cloth flower from
Athena's Diaper Cakes
and a mini cupcake parfait from
Designer Desserts
.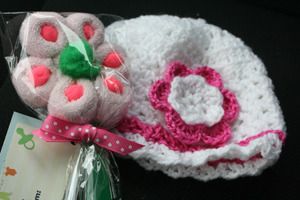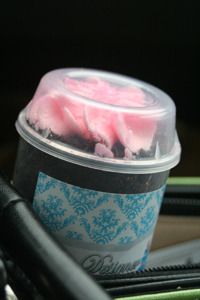 We received a foaming pump soap from
Lala Soap
to try out. Stay tuned for our review. Our family goes through a lot of soap so I am very excited to try some all natural foaming soap, something that is very difficult to find.
At the very end of my excursion, I was very excited to find some
Canadian Themed
art, a stained glass window decoration from
Home Creations
.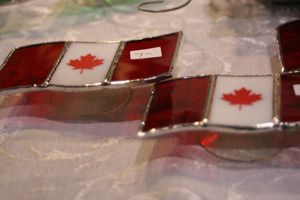 If you are crafty, enjoy looking at crafts, love to see Canadian, made by hand products, then be sure to check out the
Made By Hand
Fall Show on October 27, 2012 at the International Centre in Mississauga.
Amanda
Multi-Testing Mommy