Did you know Canada.. TIFF (Toronto International Film Festival) has been around since 1976 when it was first known as The Festival of Festivals.
In 2010, 339 films from 59 countries were screened at 32 screens in downtown Toronto venues. In the last few years, total attendance at TIFF has exceeded 260,000!!
We are so lucky to have our friend, Trina Stewart, from Life's a Blog, as blogger on the spot! She's going to share her posts and news with us at Did you know Canada. Be sure to follow Trina on Twitter for all her latest news.
Here's the latest news from Trina so far..
Feeling the Magic of The Toronto Film Festival (TIFF 2011)
Between movie screenings, star gazing, and a few chance meetings with fellow Tweeps, this weekend is going to be busy and exhilarating. Going on a pauper's budget this year is going to be difficult. We have to ensure that we are ready for any event that comes our way.
This year, I have been fortunate. I have won tickets to The Descendants, starring George Clooney (Humina Humina), from Diet Coke. As well, I have won tickets to Hick, starring Blake Lively. I have also been invited to the Diet Coke Gala, which appears to be an anticipated event by many. So who's going?
I can't wait to write about my favorite time of year. To share the goodness in life with others is truly a gift. We spend so much time dwelling over the mundane every day hurdles, that the good stuff needs to be focused on even more so.
Here's to party rocking the weekend! CHEERS!
The celebs can party where they may. but Trina and TIFF are here to stay.
TODAY is the Day, Toronto Film Festival, Here WE Come
For me, it's always Christmas in September. This year is even a bigger challenge. TIFF on a budget. As most of you know, my dog was sick and we had to put her down. So the $1,200 saved to enjoy this event went to a great cause (in my heart anyway)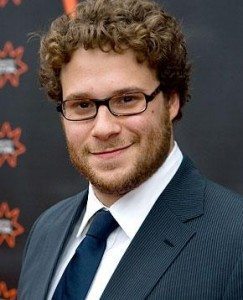 How will you catch us? Follow @christinauntold (my partner in crime and my lovely daughter) and@trina_stewart. I'll be giving a minute by minute recap of where we are, who and what we are seeing. This is one blog where it won't be all about me because I have nothing to promote and nothing to lose. The only thing I won't do is announce where i am when I take pics because I had a whole lot of people pissed off at me for doing that (even though they didn't know it was me!)
I will be hashtagging my tweets, #CelebsinTO!
Tomorrow, we'll be catching the movies Hick and The Descendants. (Thanks Diet Coke and Blackberry!) I am very excited to review a movie this year because I thoroughly enjoyed doing so in 2008. It was an amazing experience!
I was on Twitter last night and was so appreciative of the online movie reviews. However, one thing that REALLY pissed me off is that when I asked a question about something, few responded. It was like the narcissistic became extremely secretive to hone their acceptance into the celebrity world! So what do I say? We're all celebrities in our own right. So thanks A**holes, I can figure it out myself.
So those who are following this country hick and her little mice, enjoy it. If you want to throw out questions, be my guest. I'm not only at TIFF for my yearly M&D weekend, but I'm also here so you can feel the excitement too!!
Now, I just have to figure out how to juggle all of these electronic devices and be online and ready. (Not Red Carpet Ready)