Did you know Canada.. Hasbro Canada has introduced a new twist on an old fav. I remember playing YAHTZEE all the time with my Gramma, and my husband and I used to play it all the time too.
Now there's a new way to play the classic dice-rolling challenge of YAHTZEE with
World Series of YAHTZEE
, and you'll shake, score and shout with faster rolling and higher stakes! You must roll the right combinations fast enough to beat the competition! With each round, decide which dice to keep on your first, second and third rolls, then roll again to match a card. But you'll have to move fast, because you all roll together, and you have to hit the buzzer to lock in your score when you get a match – and then everyone else has 5 seconds to lock in their own match! Whoever has the high score after 13 rounds is the ultimate winner. Play best of 3 or 5 games, or see who's the first to wins 10. Once you start rolling, you just can't stop! Roll it to the limit for the World Series of YAHTZEE win!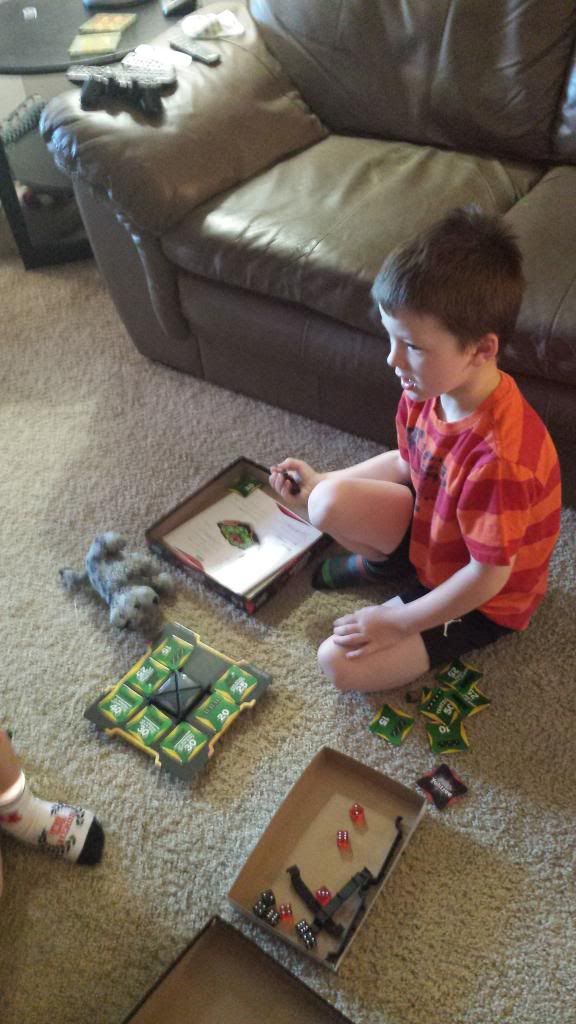 I've had a lot of fun introducing YAHTZEE to my boys, they are at the perfect age to sit still long enough to learn the rules, and with this new way to play there's no getting bored waiting for everyone else's turn because we all play at the same time!
Perfect for working on our numbers and discussing things like runs and full houses (it's a life skill, right?). No writing involved, you just collect the cards you match, so a easy, enjoyable and exciting game for the whole family!
Wouldn't this be perfect for the
Canada Day long weekend
?? We think so, and that's why we are giving away a copy of
World Series of YAHTZEE
to one lucky reader! Enter below for your chance to win!
Can't wait? Hasbro has a great offer on
Checkout51.com
for the World series YAHTZEE game!!! I LOVE the Checkout51 app, I use it every week after I shop, I just saved $2 today actually! The World series YAHTZEE offer will go live on the Checkout51 app at
12:00 AM on Thursday June 20th
. It will expire at 11:59 PM on Wednesday June 26th. Members must buy the products in Canada and submit the receipts while the offers are live. Checkout51 is available on iOS and Android, through iTunes or Google Play - visit
Checkout51.com
or your app store to get it free!
Giveaway
a Rafflecopter giveaway