Did you know Canada.. Last night,
@MultiTestingMom
and I co-hosted #CanadianCookies Twitter party! If you came, thank you so much for coming and we hope you had a blast like we did. If you missed it, we are so sorry that you did. Many great tips, recipe ideas and memories were shared last night. Thank you!
One of our sponsors,
@PamperedPatty
, a
Pampered Chef Consultatnt
has kindly offered to host an online
Pampered Chef Party
where
ANYONE
can purchase Pampered Chef items and all of the
proceeds will go to Children's Make a Wish Foundation
this Holiday Season.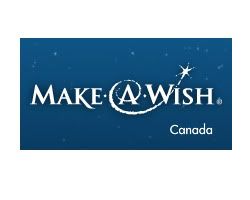 I encourage you to browse through Pampered Patty's Online Pampered Chef Catelogue (if you have any questions, please ask!) and no doubt you will come across many items that you may want as gifts and items that you would like to give to others. Please order your items when on our
#CanadianCookies Page
to be sure that you order counts towards the Children's Wish Foundation Fundraiser!
If you need any suggestions, may I recommend Pampered Chef Stoneware?! It is top quality, it lasts forever and WOW does it ever bake evenly! No more brown bottoms on cookies, just perfectly baked cookies to perfection! I'm going to be shopping for some new spatula's as well, if you were at last nights party you might remember my admitting I broke all of mine. Time to look for some quality pieces!
Purchase
"Pampered Chef Products" to raise $ for Children's Wish Foundation this Holiday Season! It's a win-win situation!
Thank you, @PamperedPatty for your amazing generosity! You are so kind, giving and thoughtful! This is what the magic of the holidays is all about!